Vice-prime minister Vasile Shova discussed Transnistrian issues with the representative of the Russian Foreign Ministry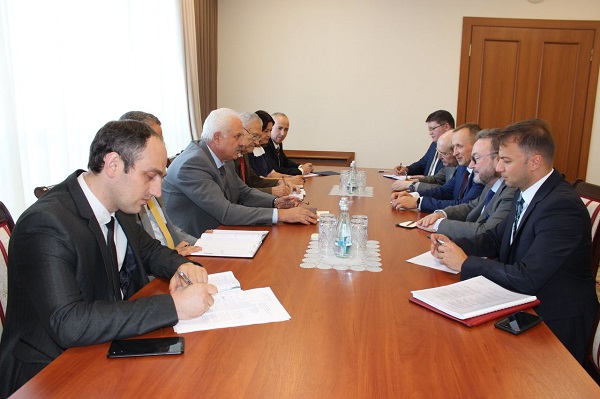 Recent events in the Transnistrian settlement became the subject of discussion by Vasile Shova, Vice-Prime Minister at a meeting in Chisinau with Ambassador-at-Large of the Russian Foreign Ministry Sergei Gubarev.

The sides also examined "the dynamics of interaction on the platform of political representatives and industry working groups, implementation of agreements upon the so-called Berlin Plus package", reports infotag.md

Vasile Shova informed about priorities of the Republic of Moldova in negotiations. He emphasized that in "2020, the main efforts will be aimed at resuming discussions within the framework of the " 5 + 2 ″ format on both institutional and political aspects."

Shova said that this was necessary "in order to determine the prospects of the regulatory process with the definition of a special model of legal status for the Transnistrian region, based on respect for the sovereignty and territorial integrity of Moldova within its internationally recognized borders."
Опубликовано: 09:17 18/09/2019
Всё самое свежее мы теперь публикуем в Телеграм-канале. Подписывайтесь!


Читайте также по этой теме: